-

(c) LAST UPDATE: SEPTEMBER 2023



Boutique HOTEL for SALE in North BALI - Lovina Beach

See details down below, if you need further information don't hesitate to contact us any time.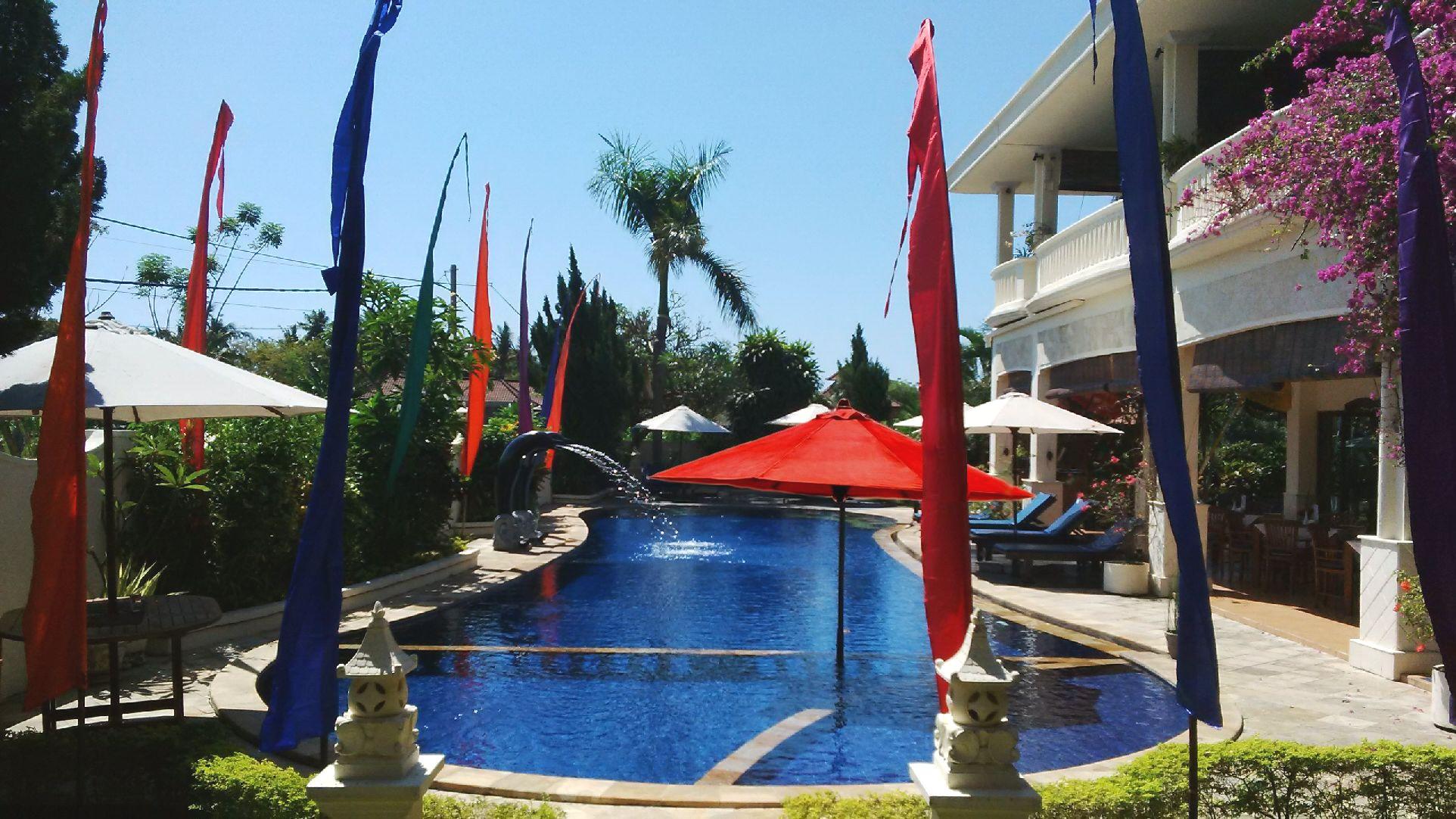 Luxury Boutique Hotel Resort for sale!
Asking Price: ON REQUEST (or make us an offer)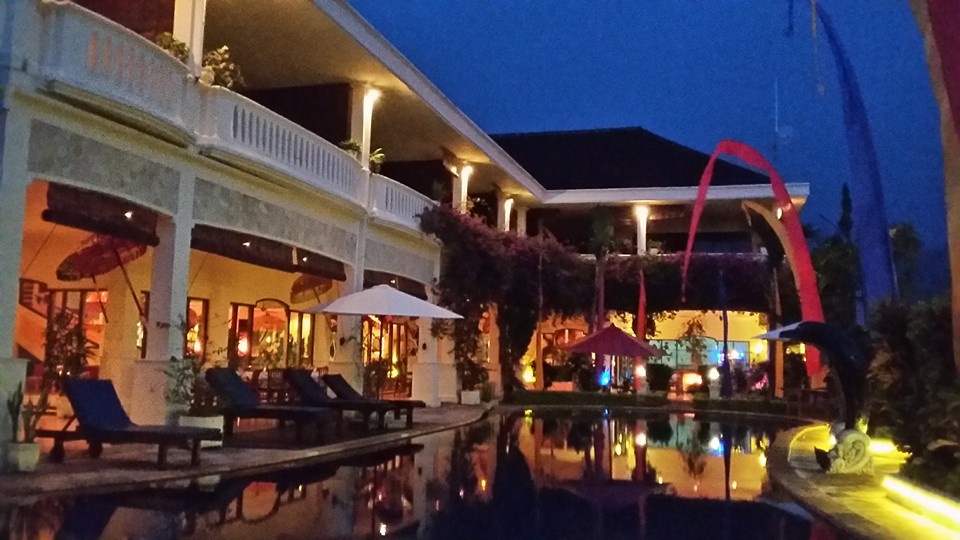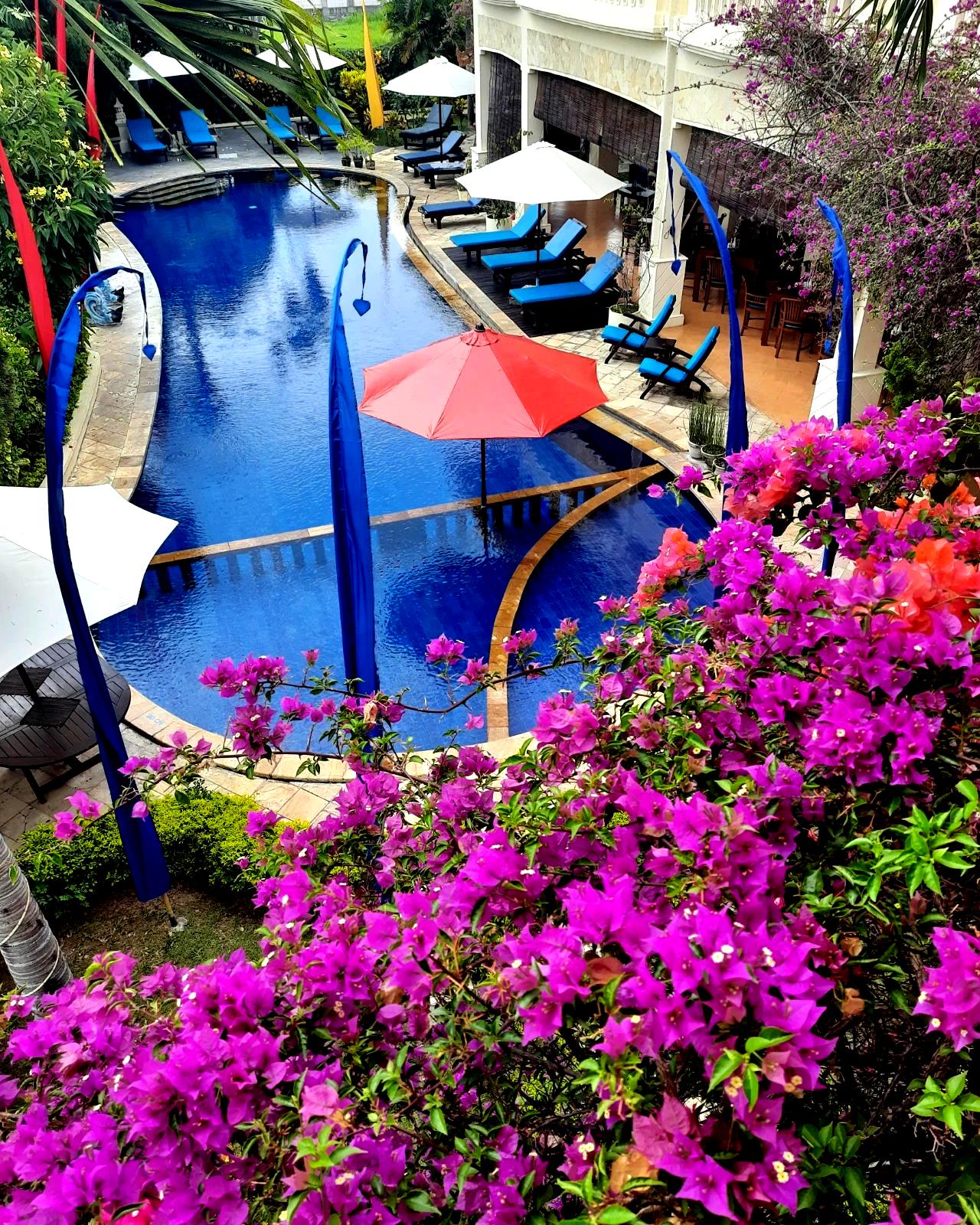 Very well established luxury BOUTIQUE Hotel business in North Bali in popolar Tourism Area at LOVINA Beach
for SALE !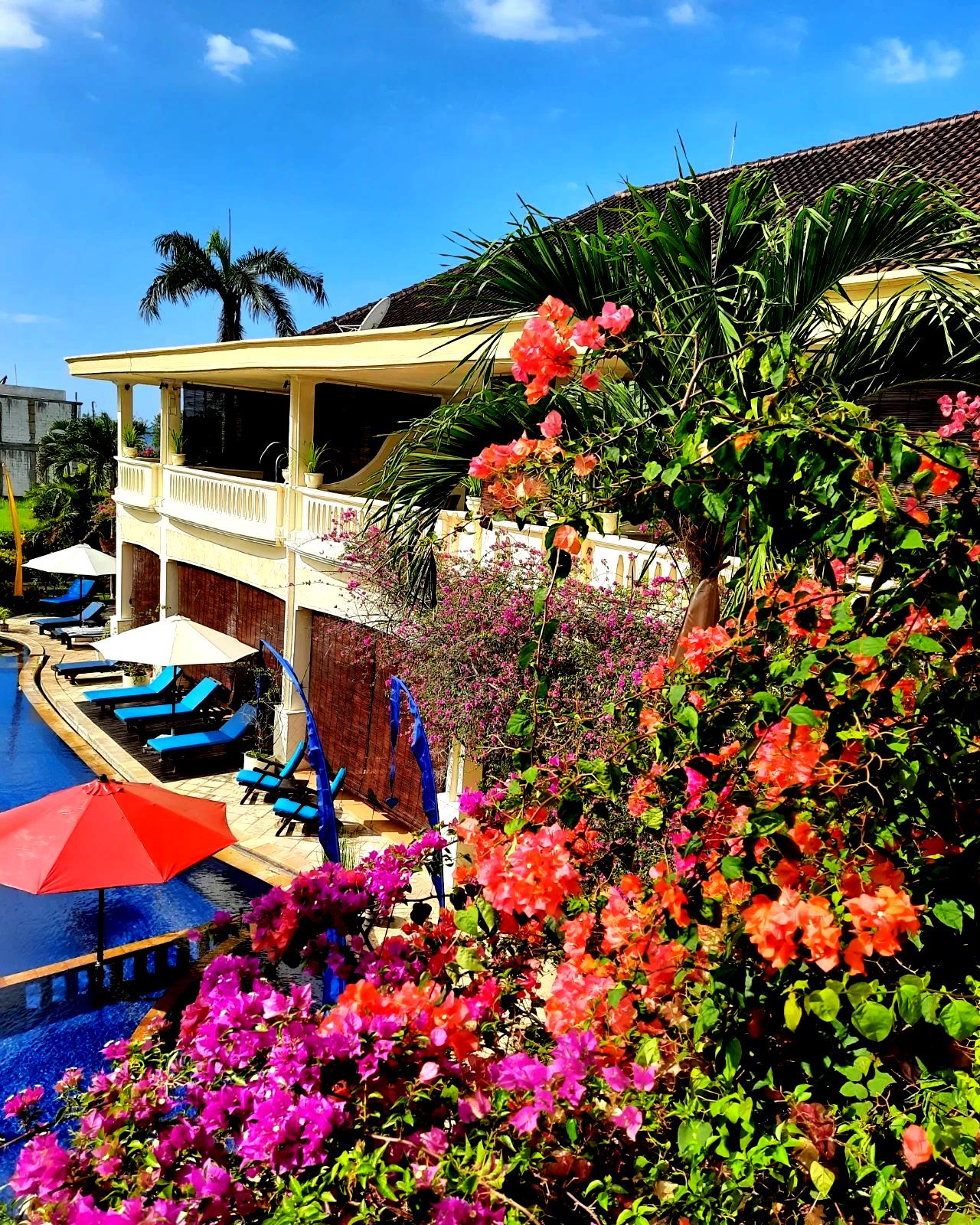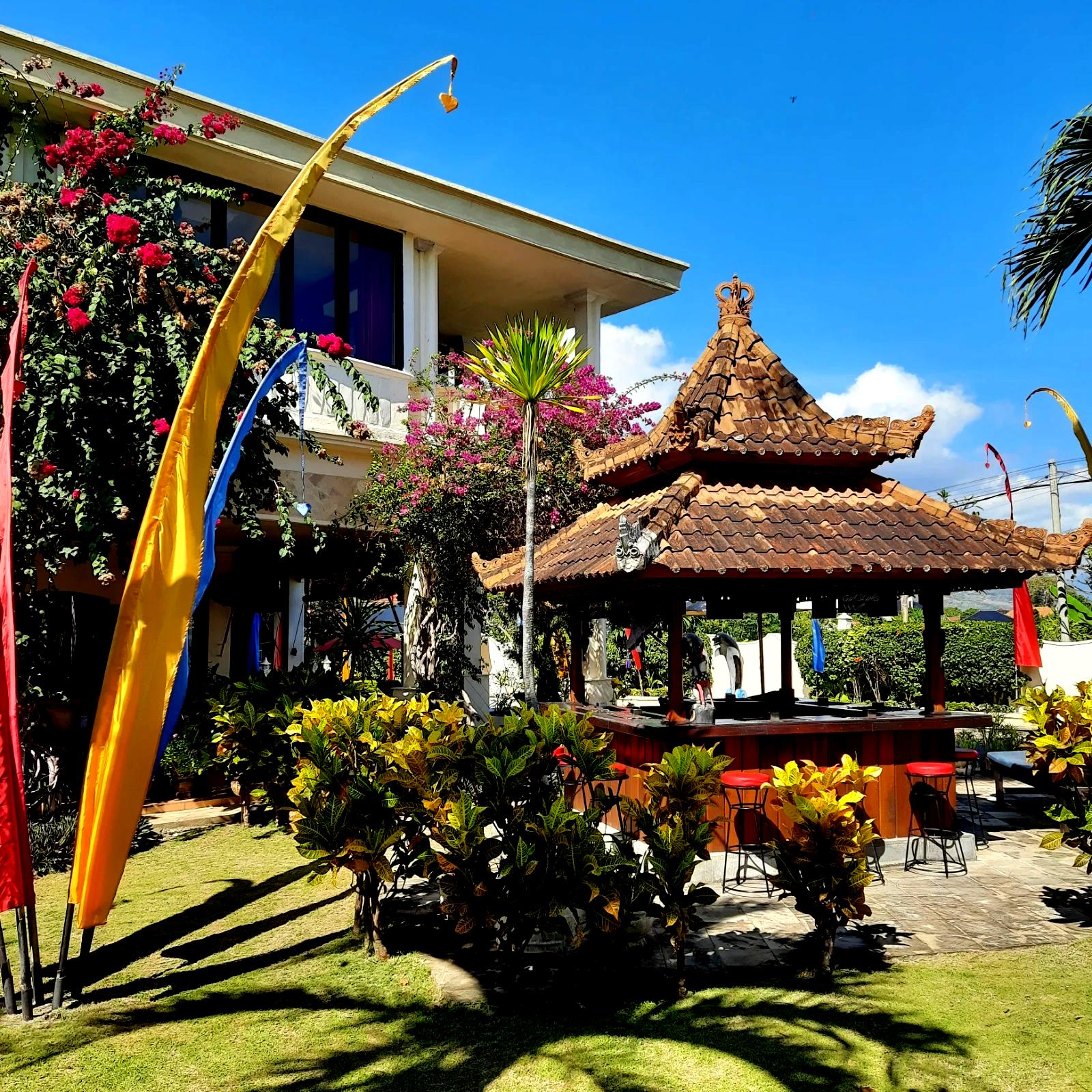 Reason for Sale: Owner is retiring (not related to the Corona crises!)
Hotel is in best shape, good maintenance over Covid-time and currently already running again well)

Ground: (luas tanah} 1700m2 (17 are) Hak Milik (Freehold)
Building: Groundfloor 900qm and Firstfloor 900qm, total Building size = 1800qm
Located: in the middle of ricefield (surrounded from ricefields), Oceanfront with oceanview
(only 100 meter setback from beach)
Build Year: 2006 (Hotel Condition is currently in 2023 as new)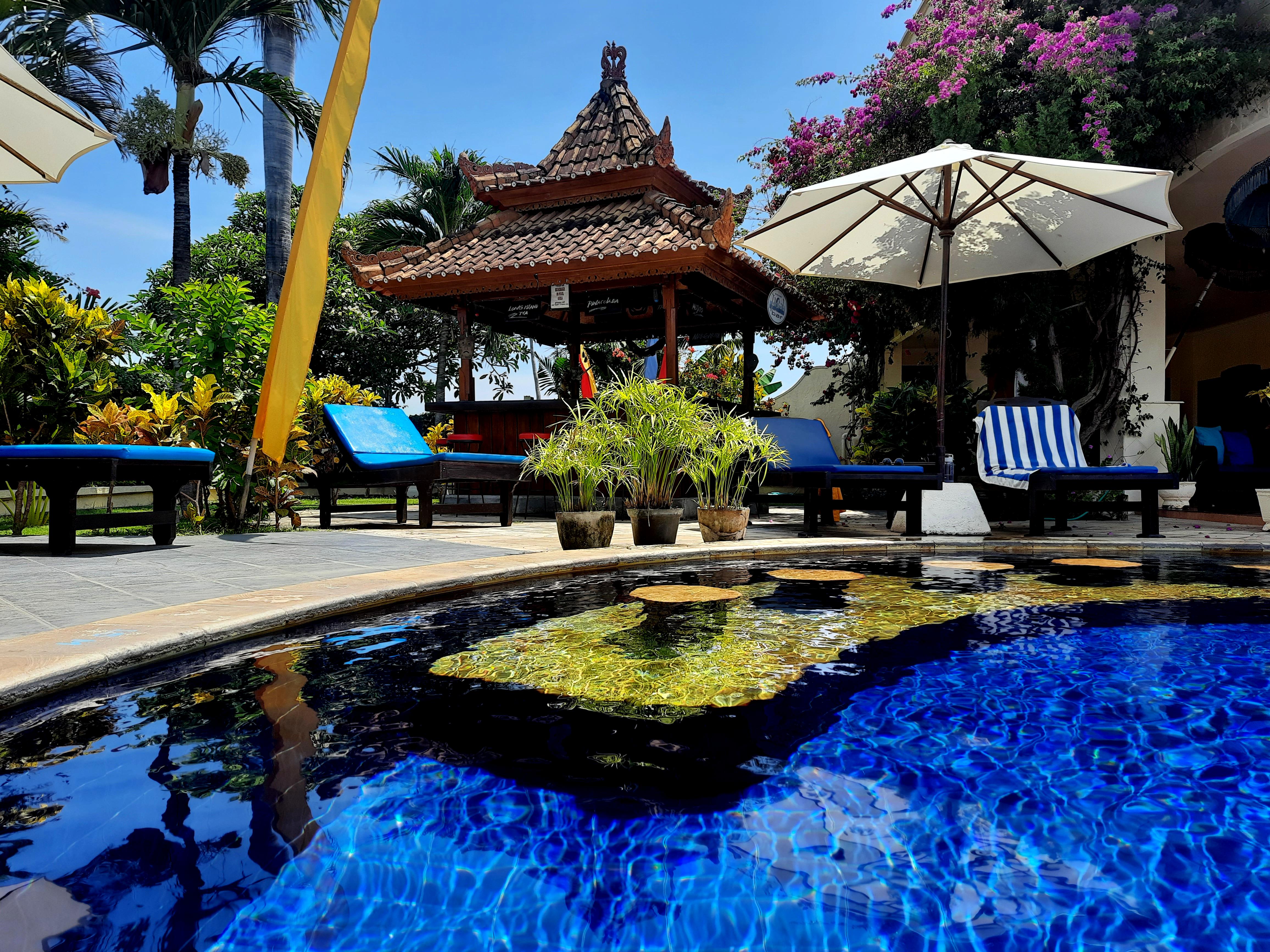 Solid & beautiful 2-story-building in natural & quiet environment and close to Beach - 100 meter setback only
Absolute spectacular ricefield,mountain and ocean view. The resort is very well maintained and
has a very big swimming pool.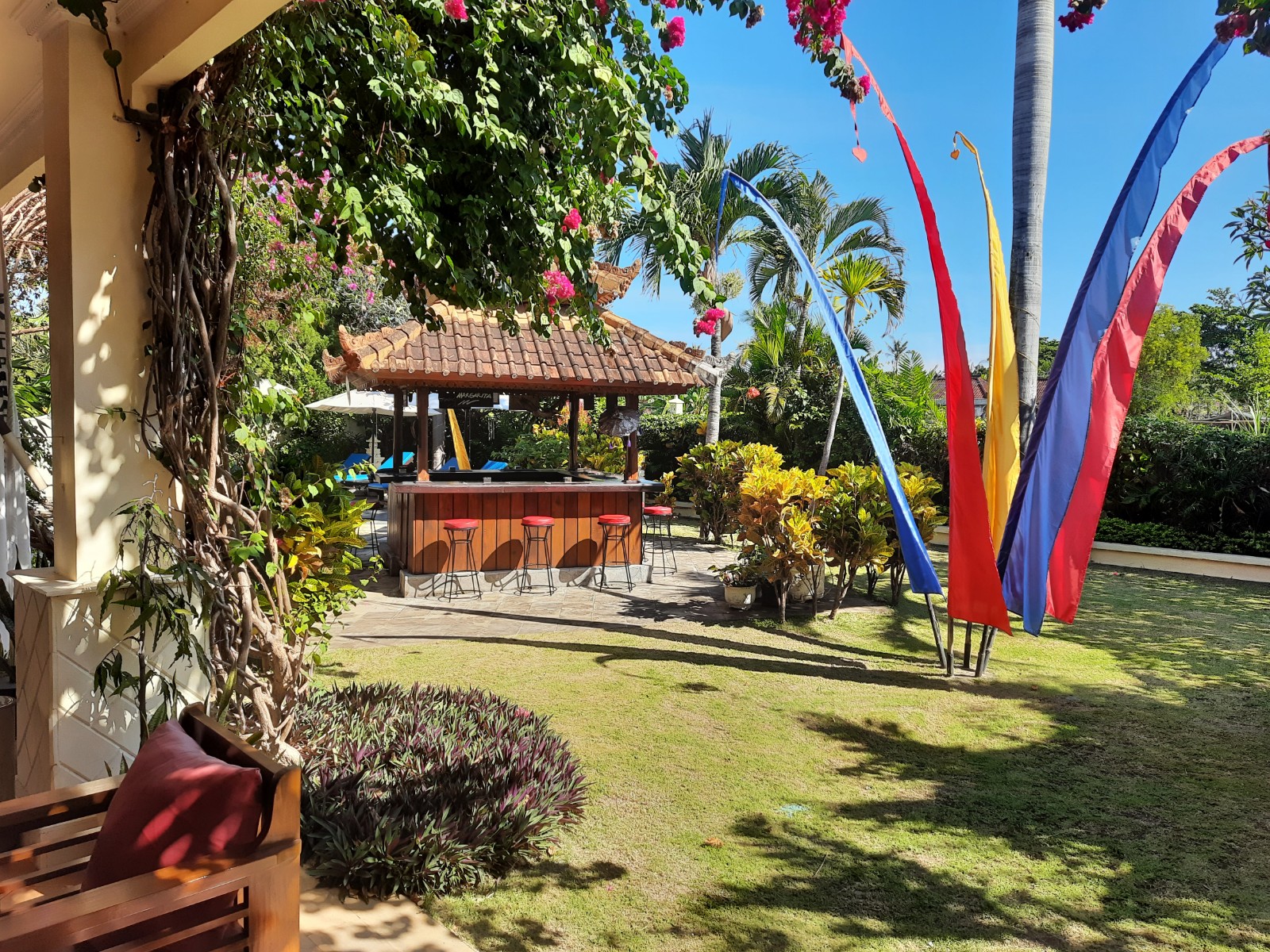 Rooms/Suites: 15 Room / kamar
5 DE LUXE SUPERIOR room (each 79qm),
2 DE LUXE CLASSIC room (each 36qm),
1 GRAND SUITE with 2 interconnected rooms 97 qm.
1 PRESIDENTIAL SUITE 115qm
1 JUNIOR SUITE 50qm
the 10 rooms above are at the first floor with huge balcony (with 2 sunbench / table and chairs) -
amazing view from Balcony over ricefield to the beach (great sunsets), and
5 DE LUXE Standard room (2 with 46qm and 3 with 36qm) located at the groundfloor.

In total: 15 Rooms
All rooms with AC (all new energy safeing ACs installed in 2018) / WiFi / Minibar /
Safebox / 43" inch new Flat SMART TV (all rooms got NEW SMART TV - Internet Straming,
new installed Jan./Feb. 2023) / Phone , Minibar etc.
Huge Bathroom with Bathtube and separate Showerplace (Hot Water Solar
with electr. Booster)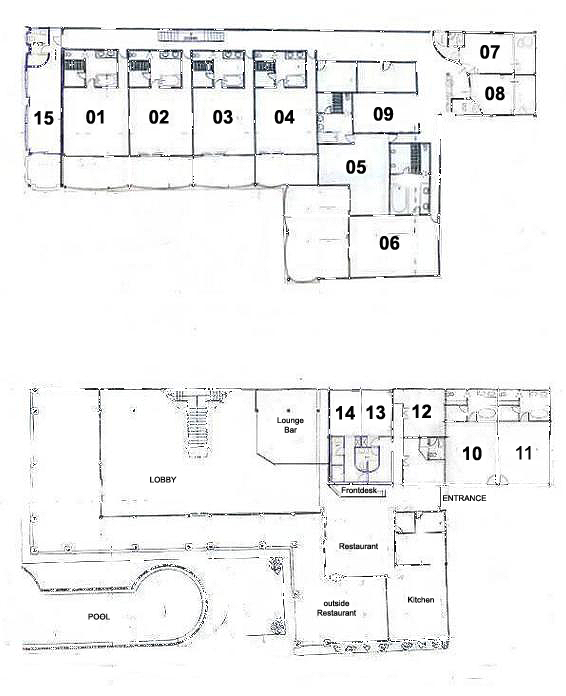 Pictures from Hotel: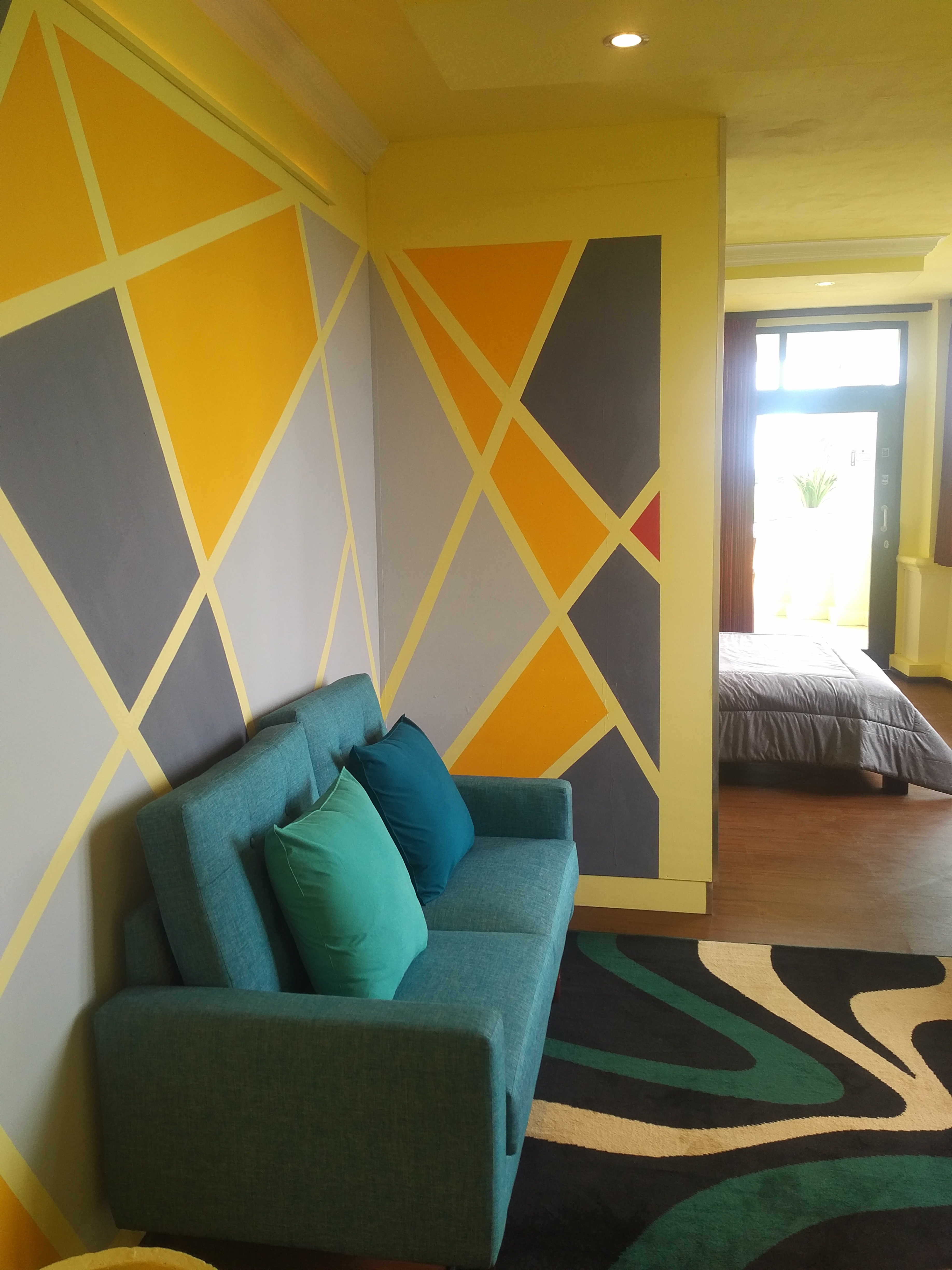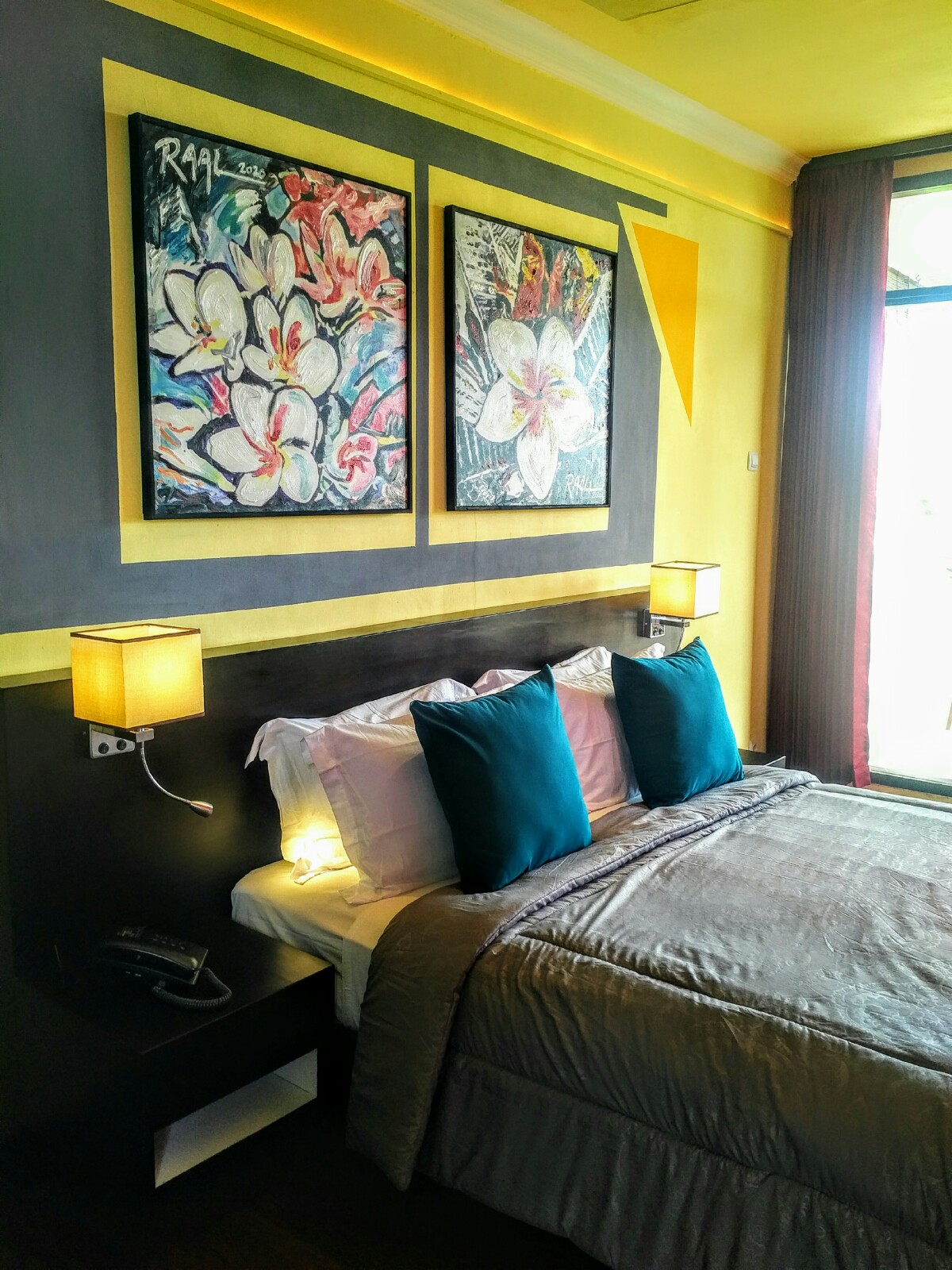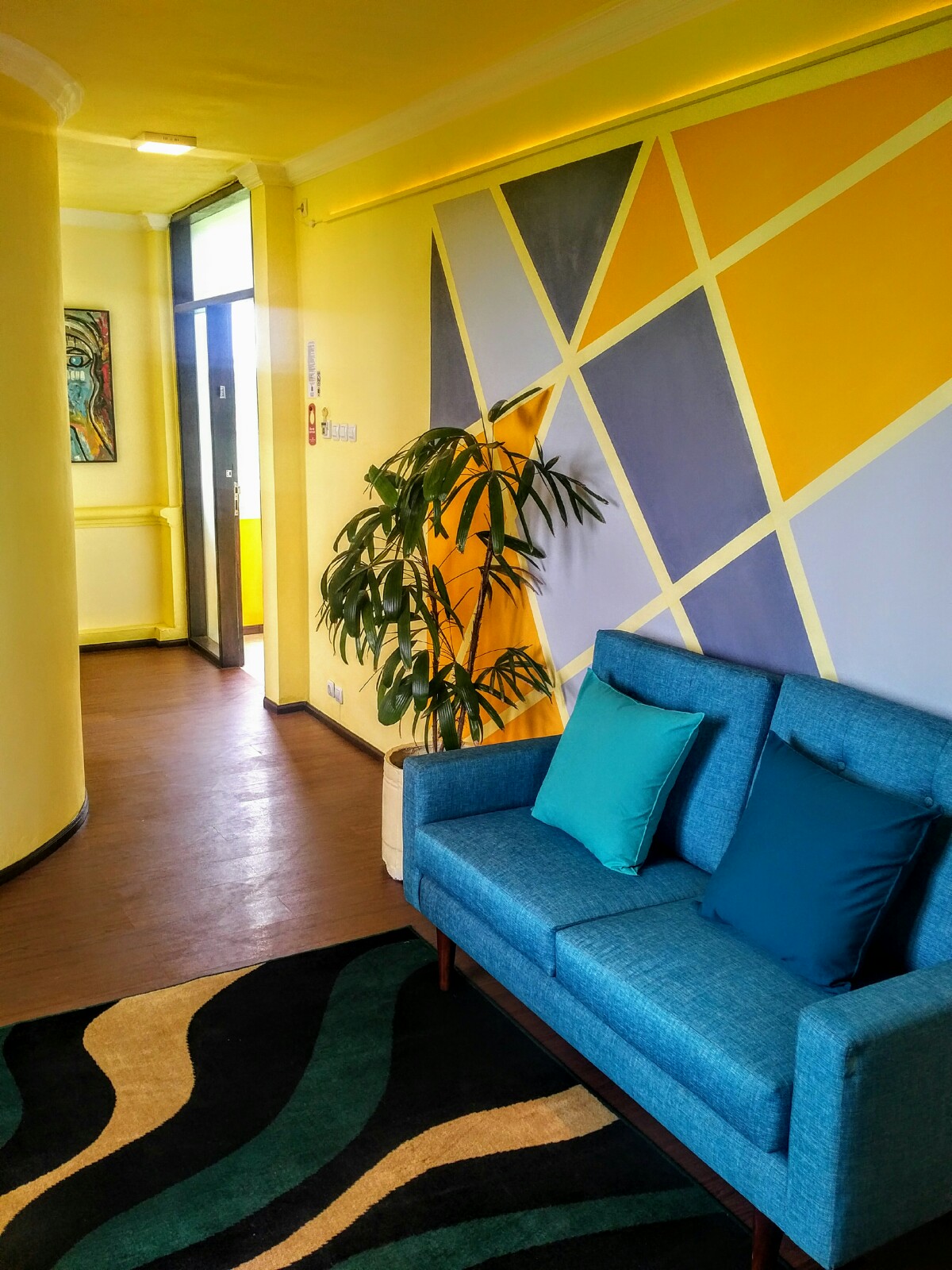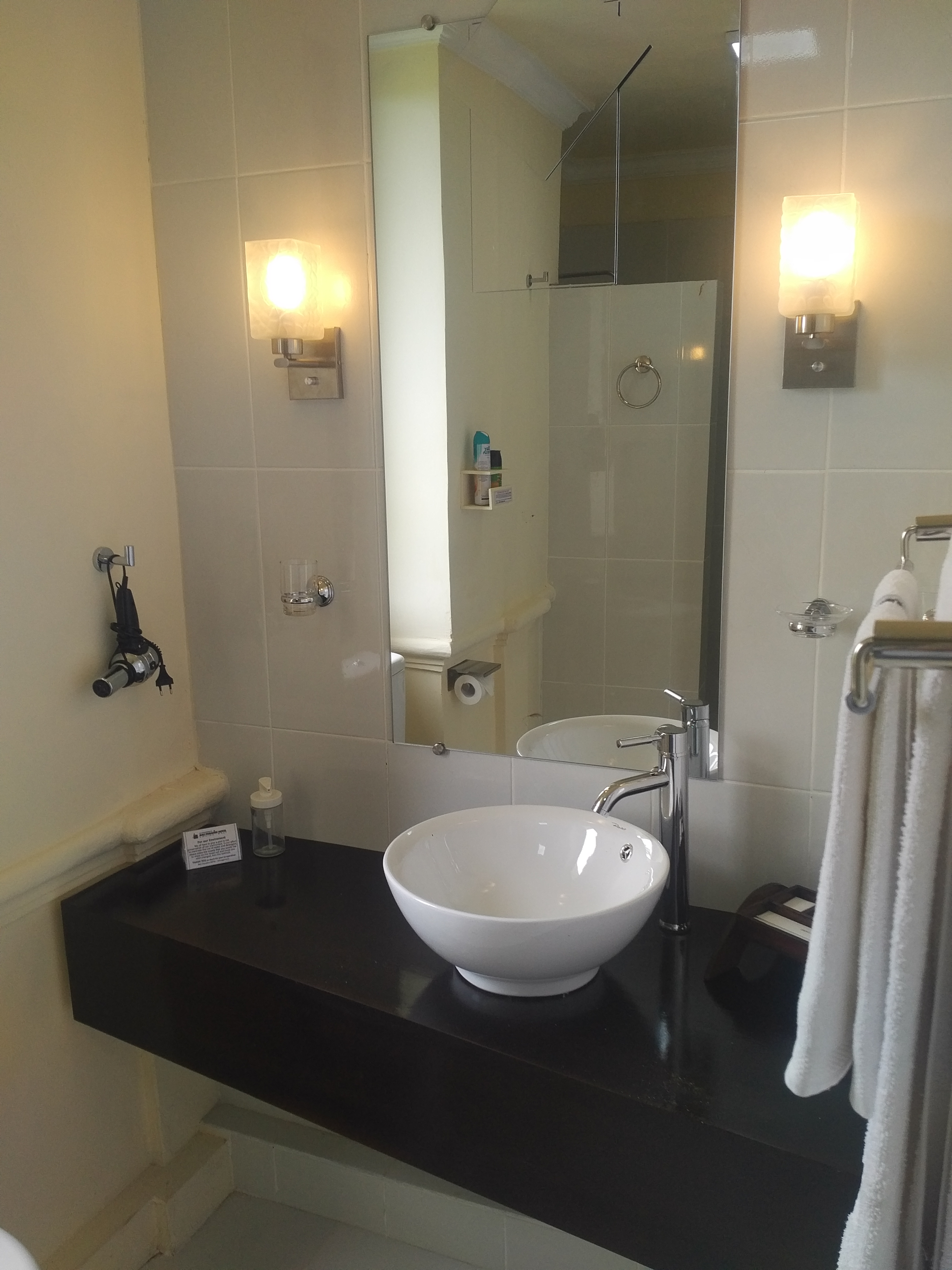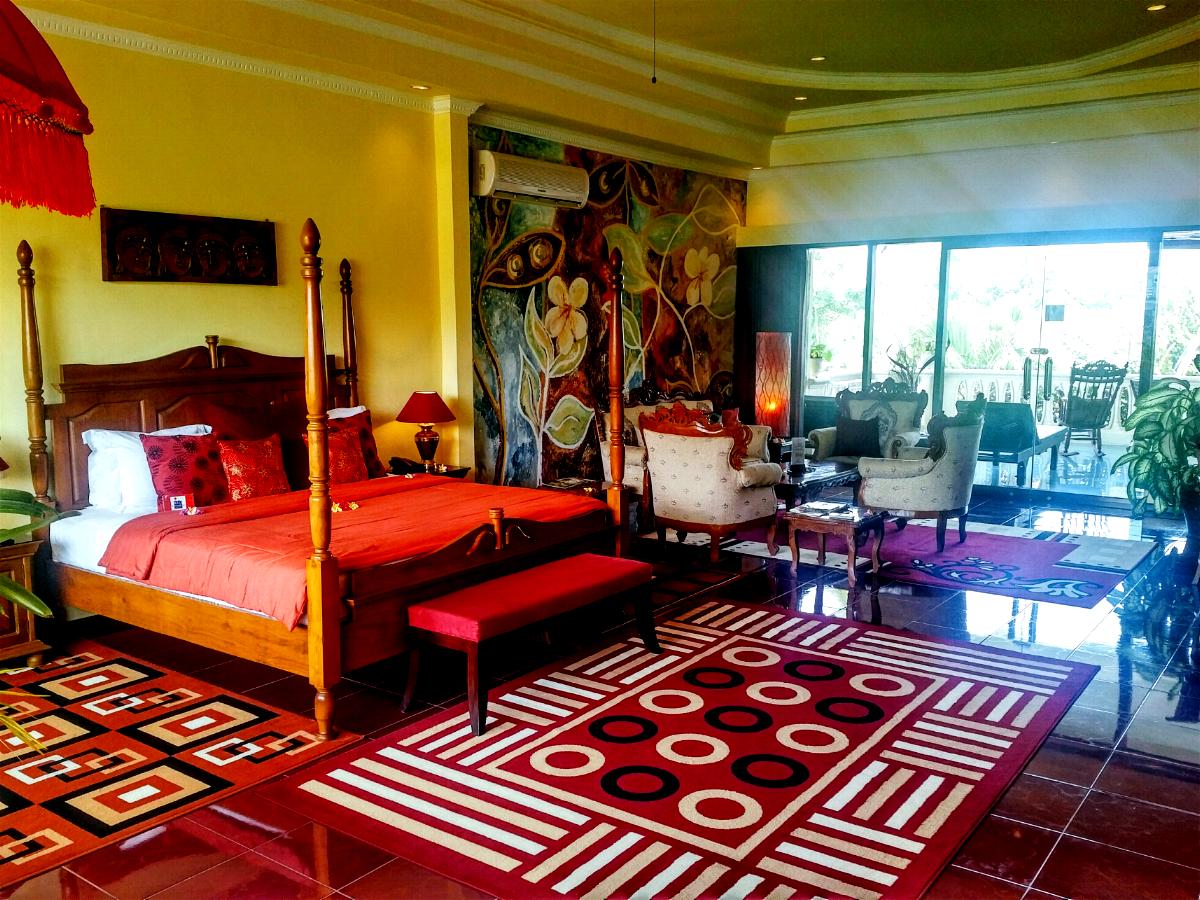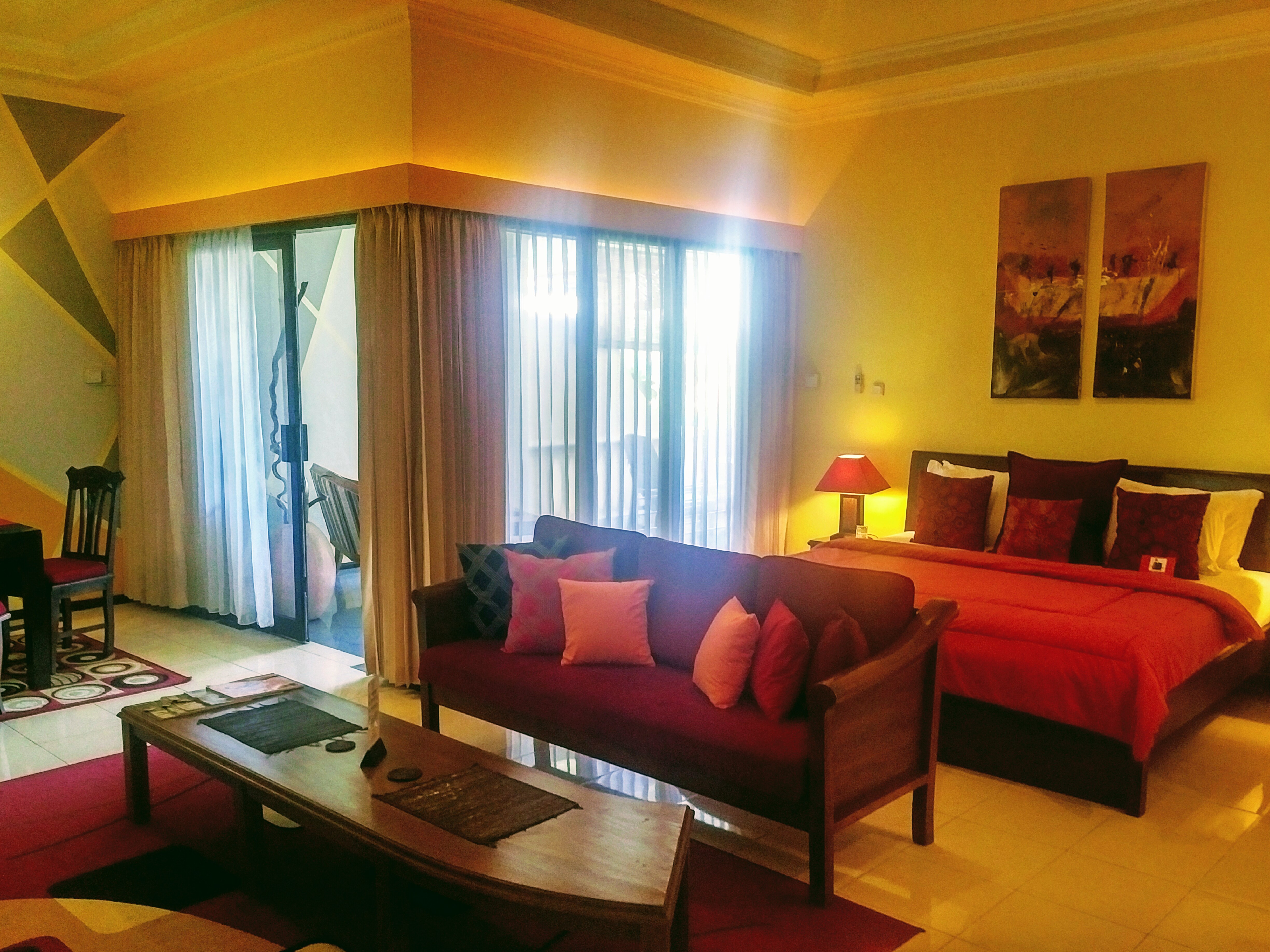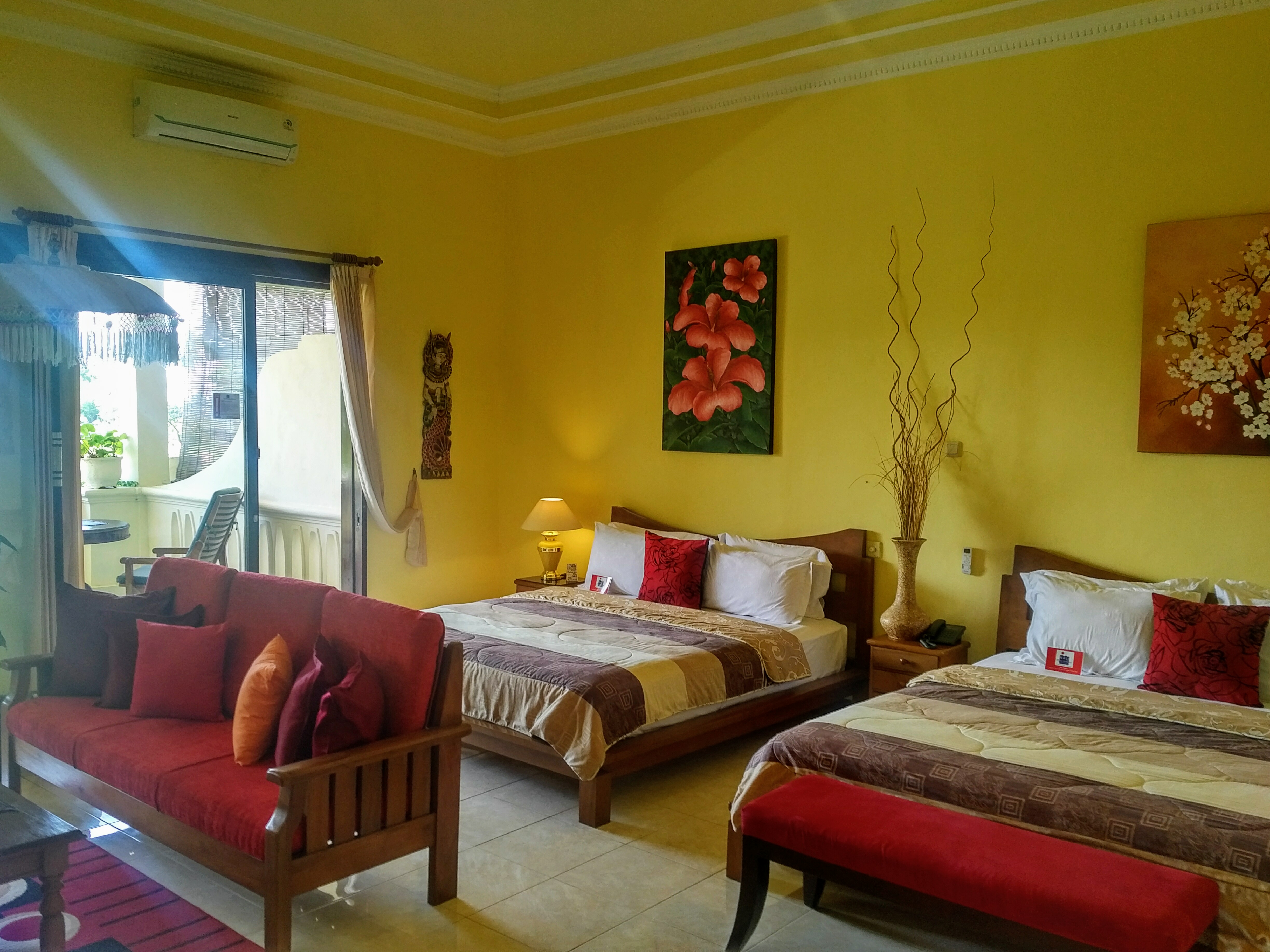 Groundfloor 900 qm with huge LOBBY, Restaurant area and Lounge Bar and
overroofed terraces.
2 Restaurant Areas & 2 Bar's (Lounge Bar and Pool Bar) - RESTAURANT is also open for public, seperated Entrance from the road !!
Very big Restaurant-Kitchen – well equipped
Champion sized Billard Table / Ping Pong Table as well


Beautiful well-kept tropical garden
Parking lot onsite (Carport - for 4 Cars and 8 Motorbike)
More pictures: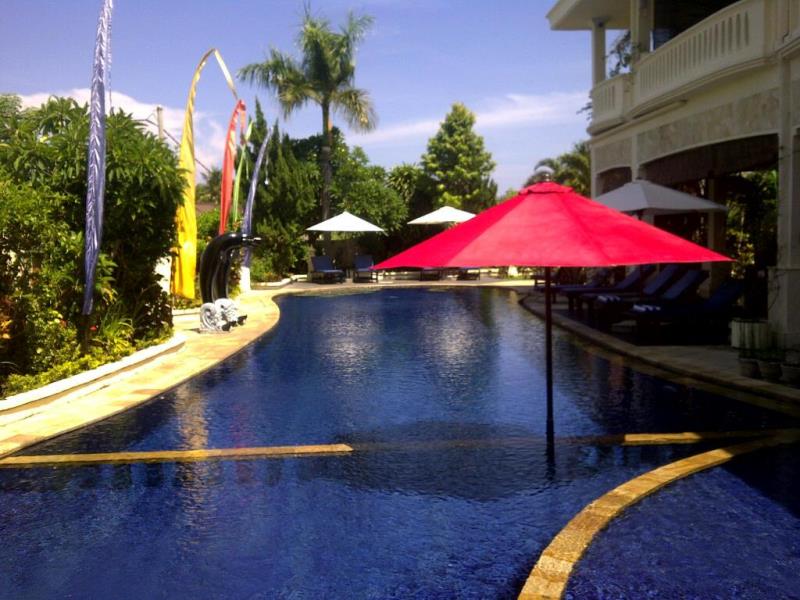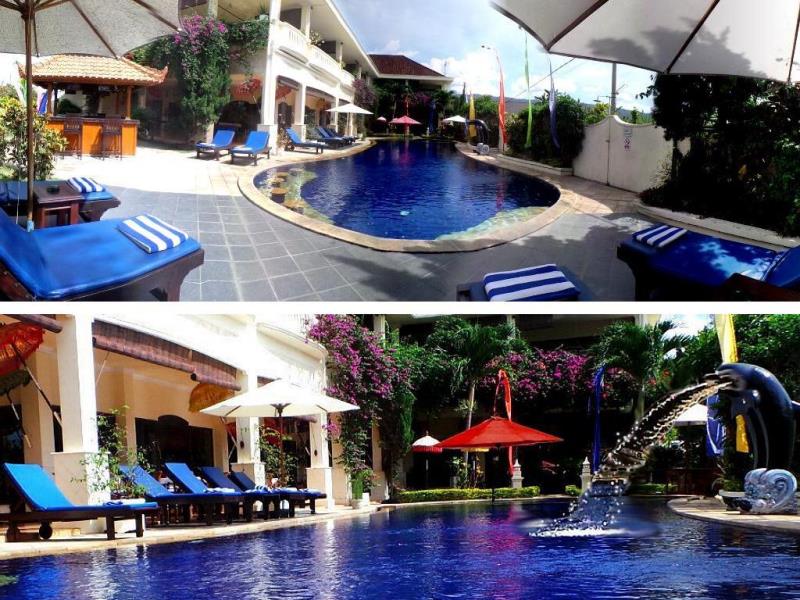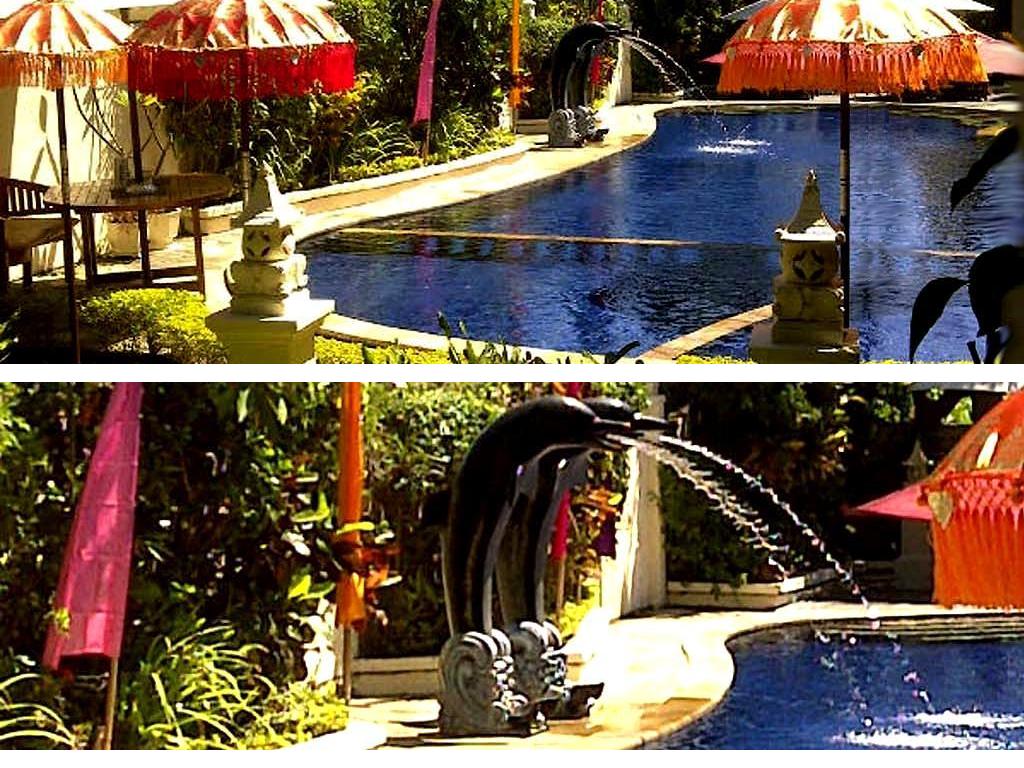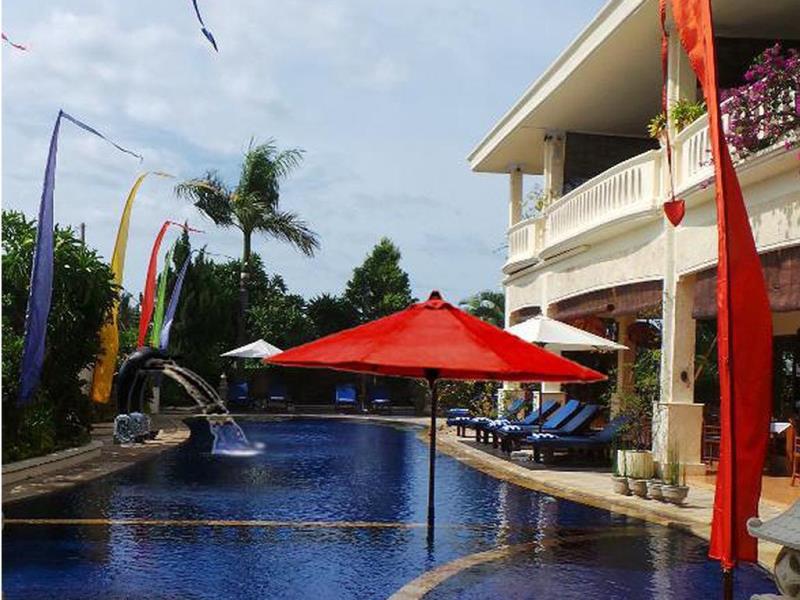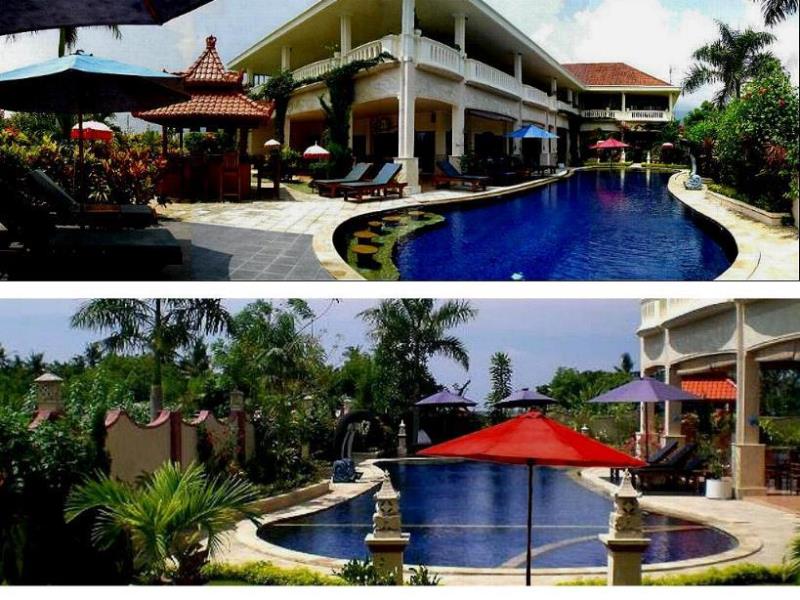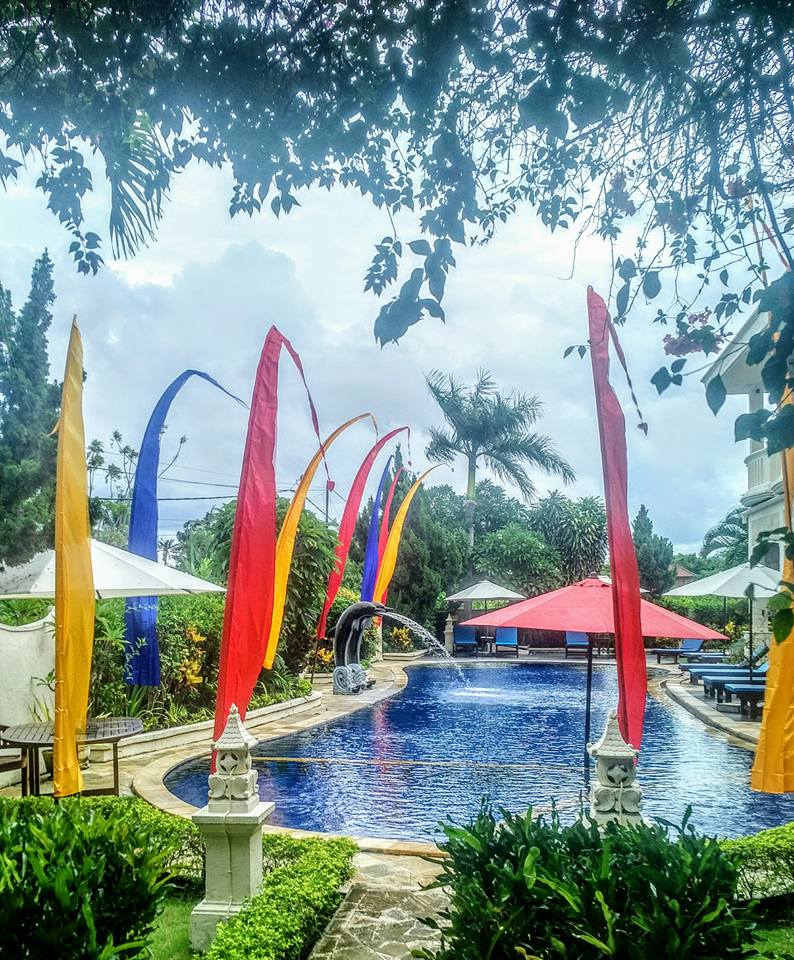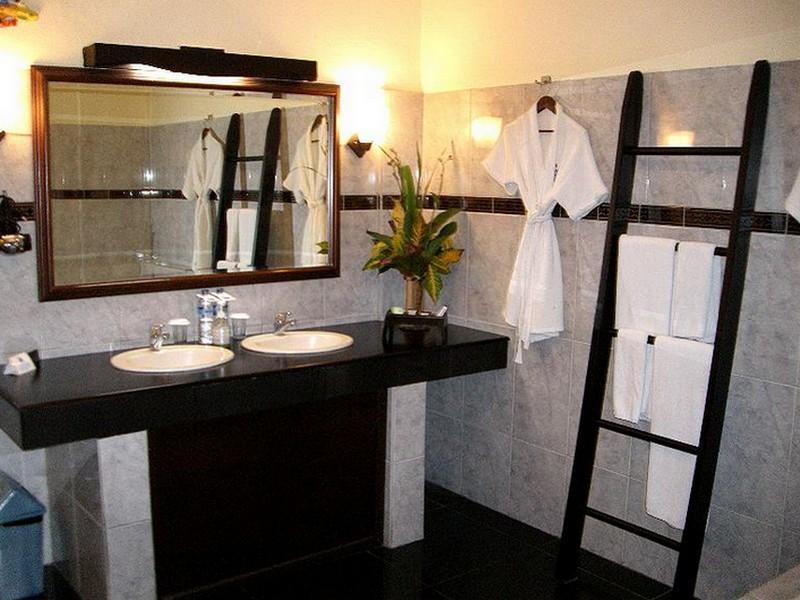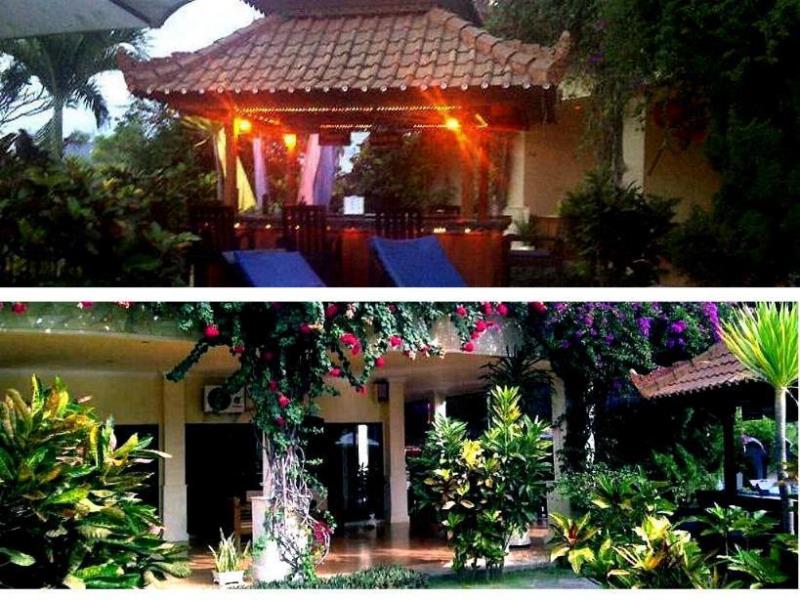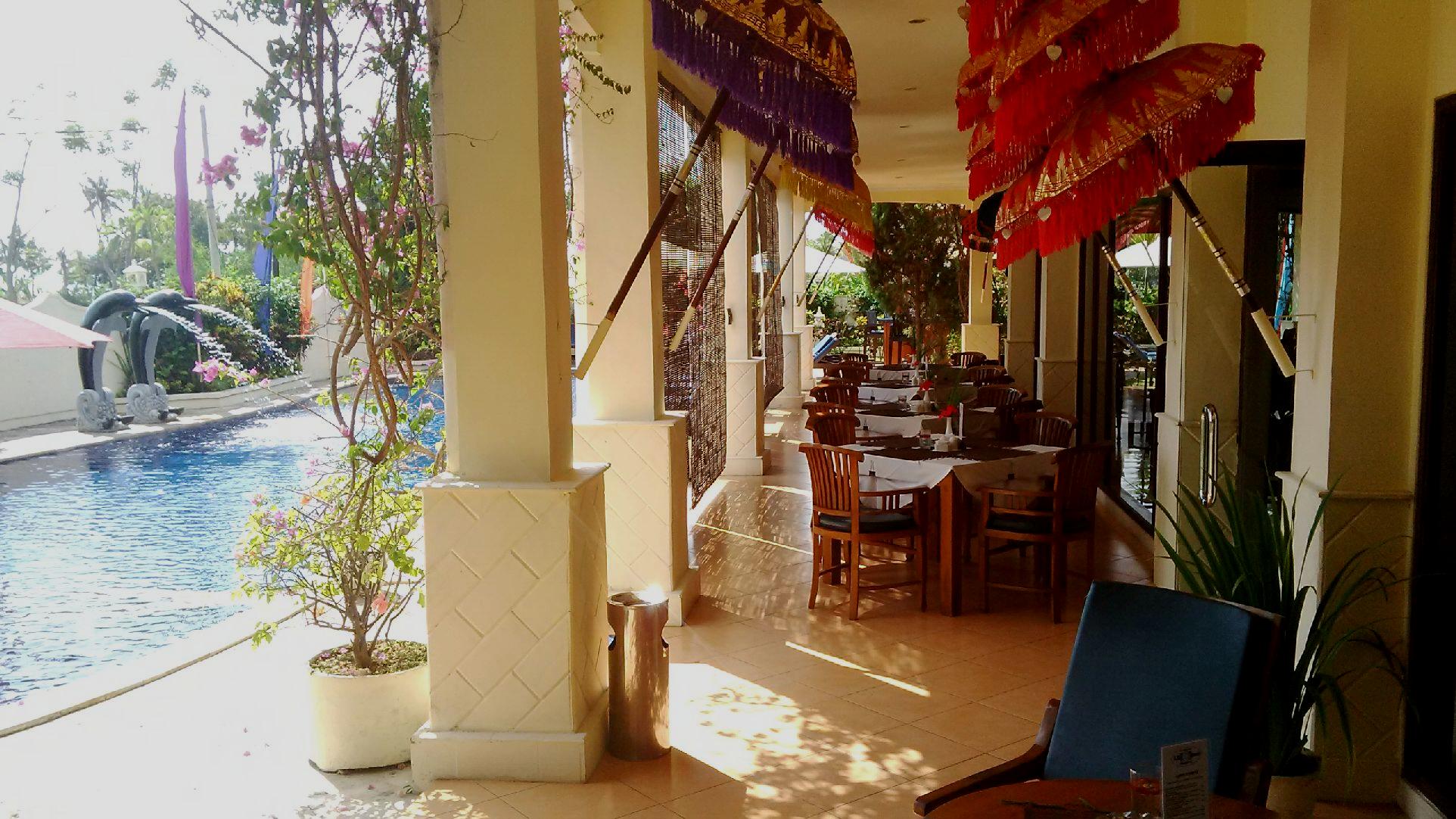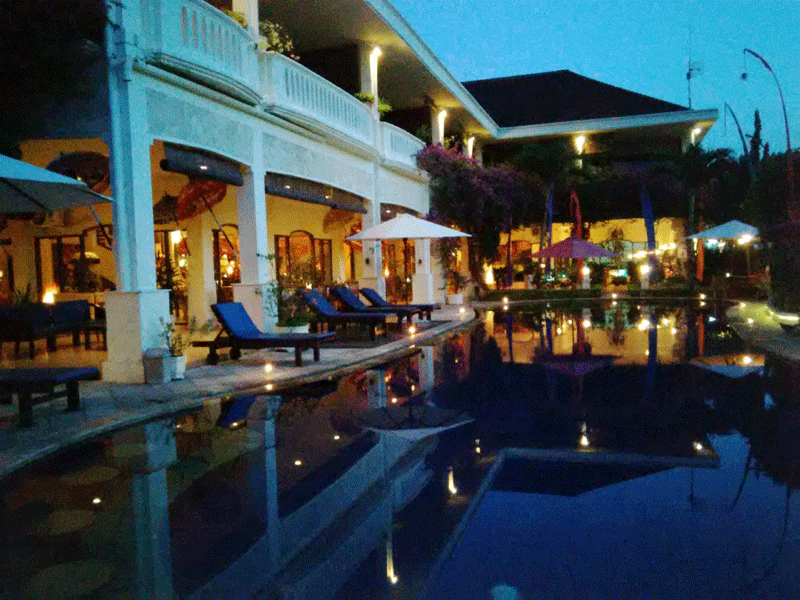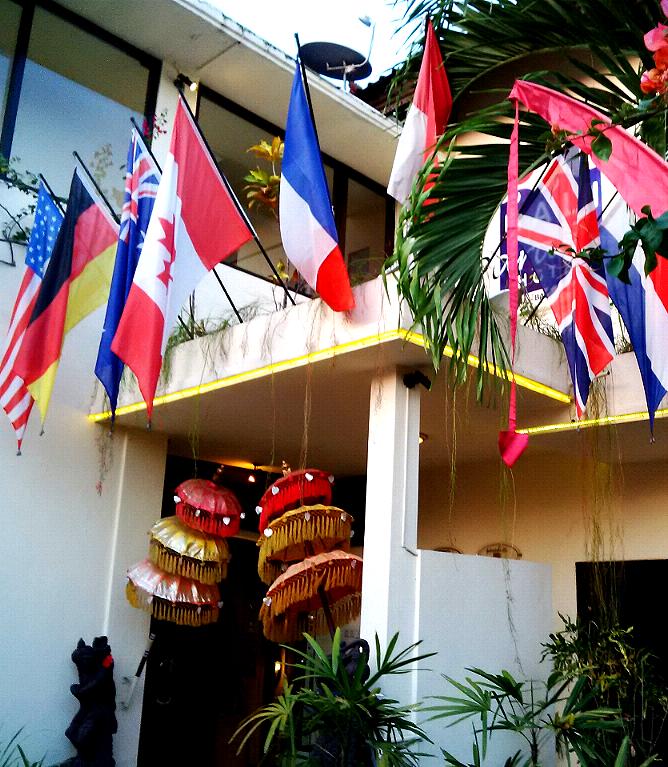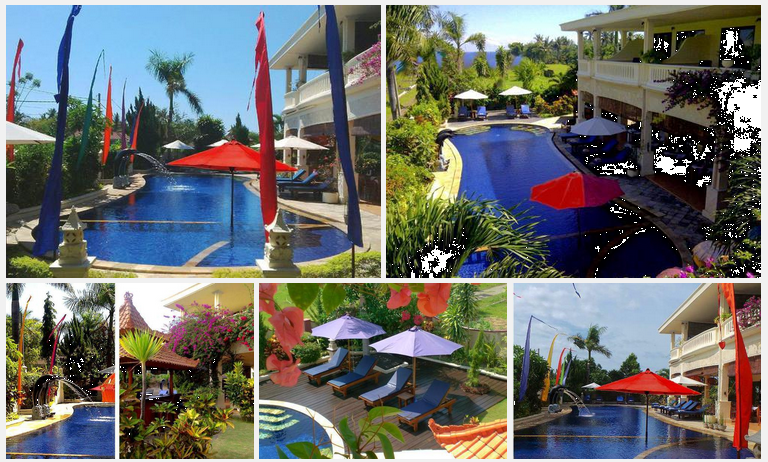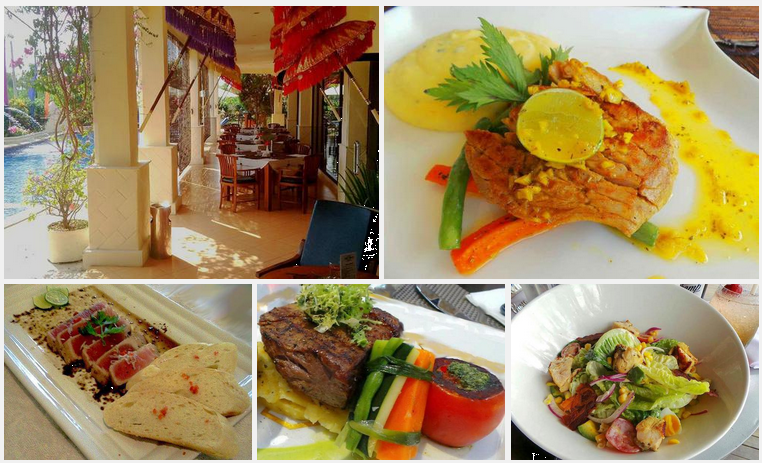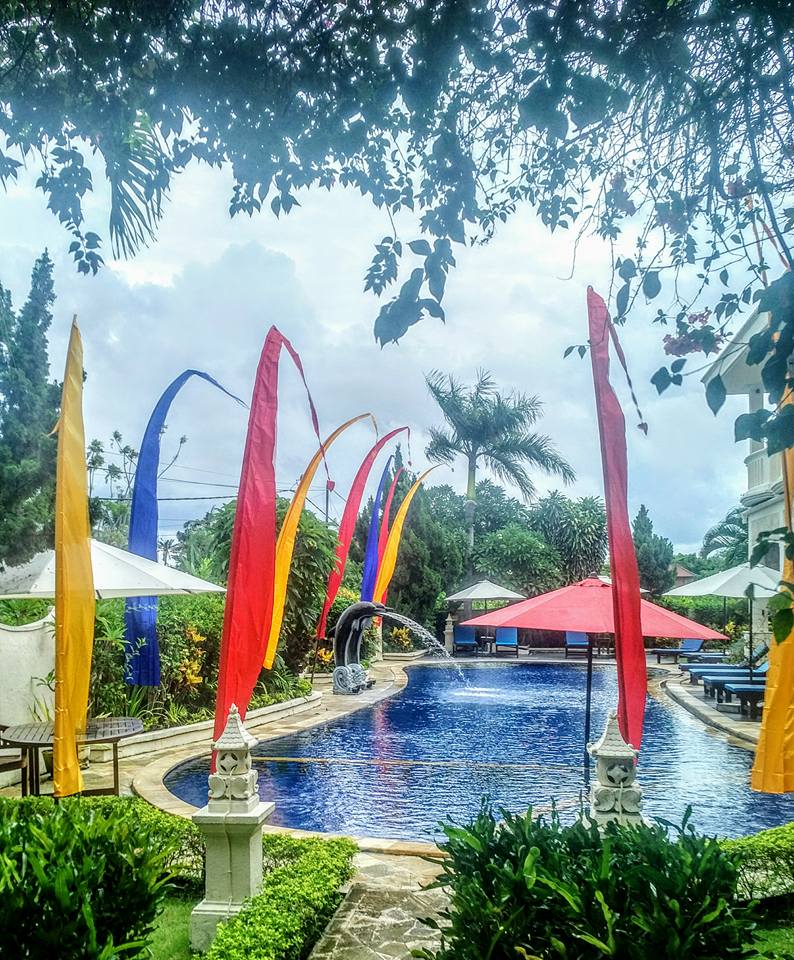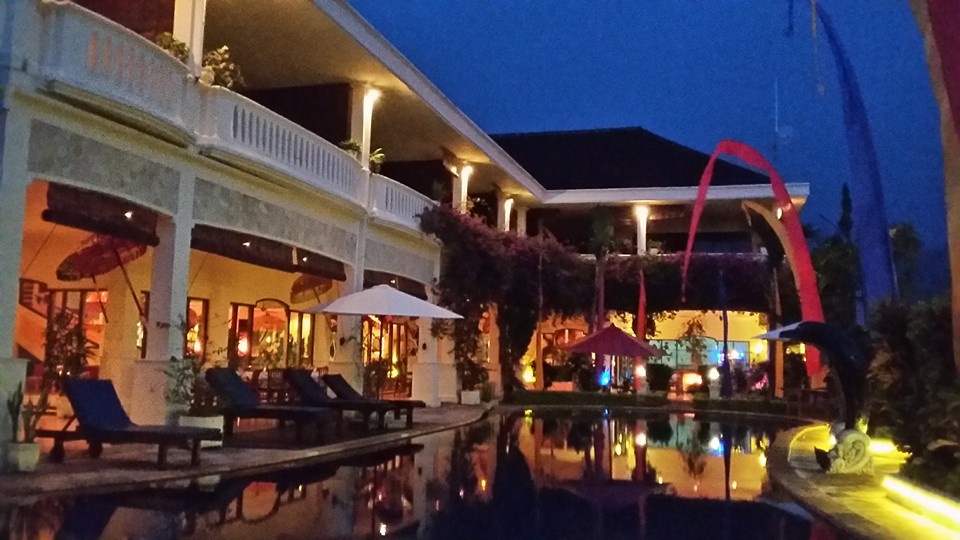 NIGHTVISION Fotos of our Hotel (LED lightning)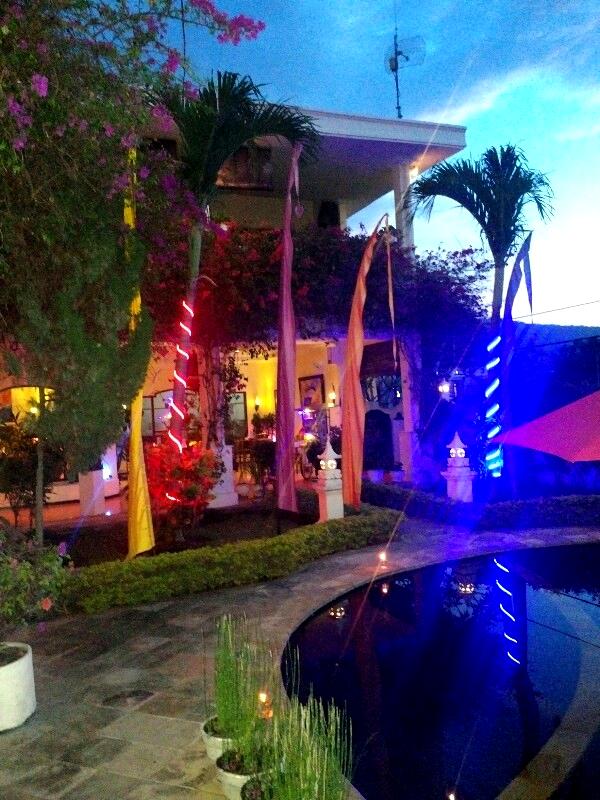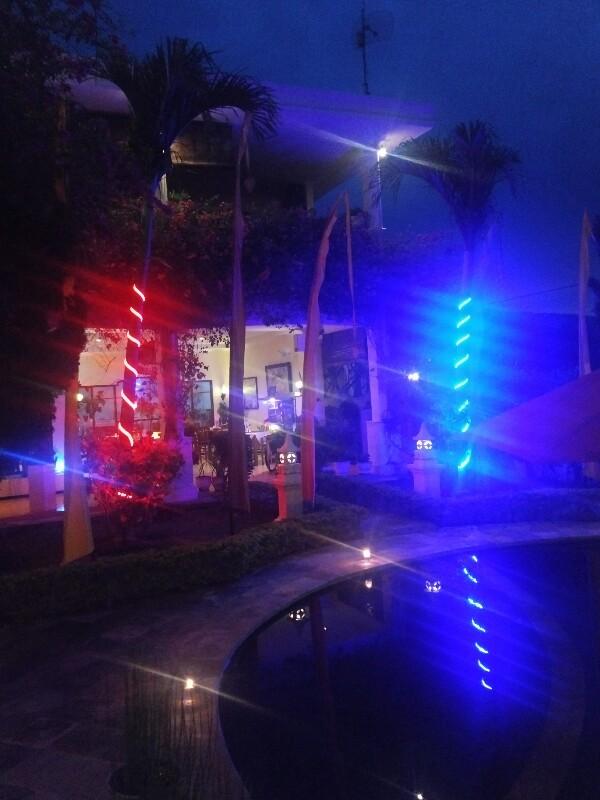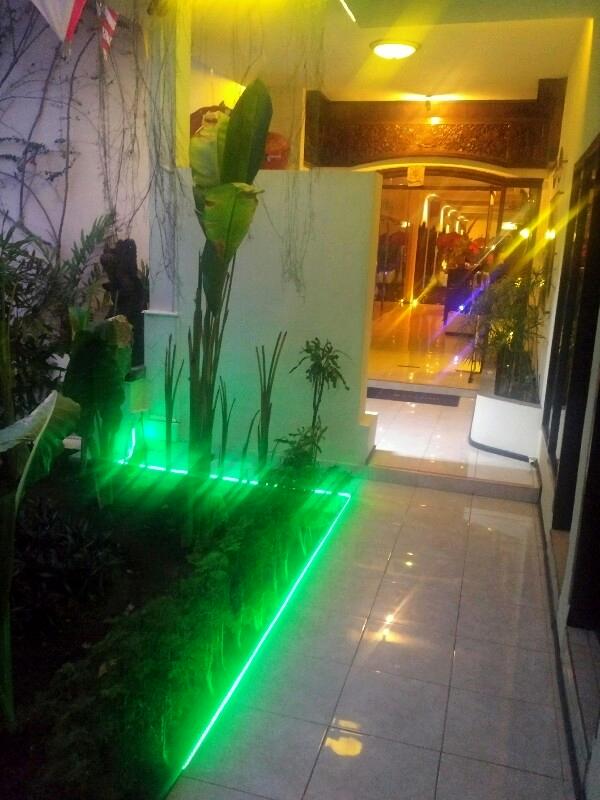 NEW STANDARD Rooms: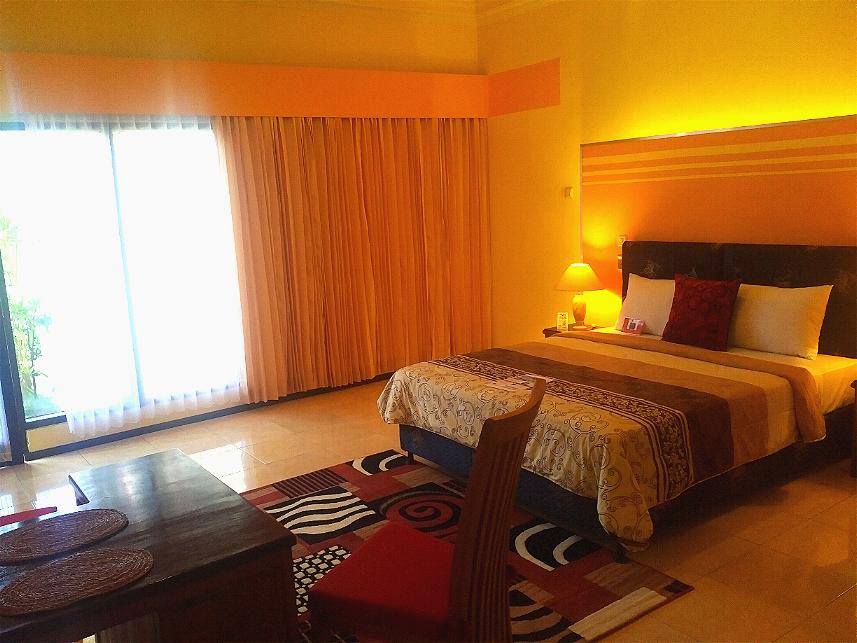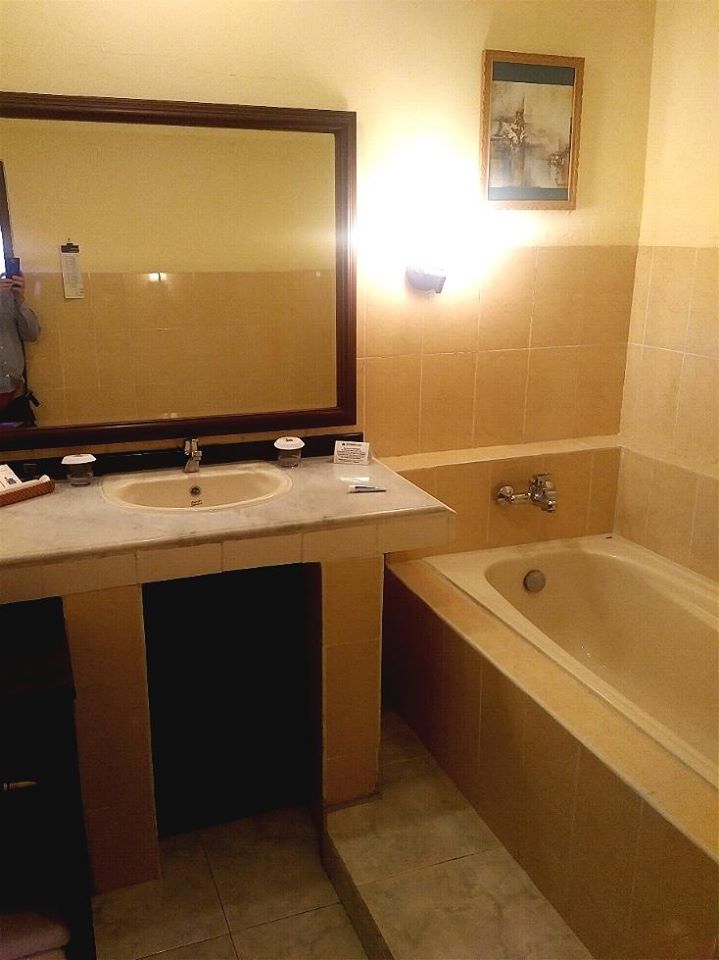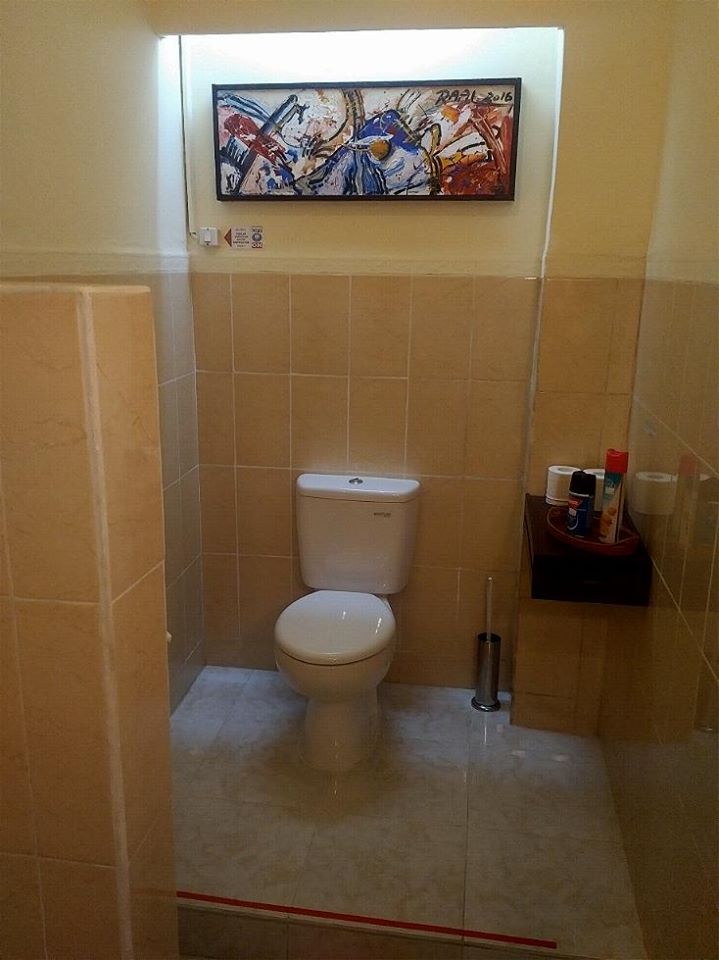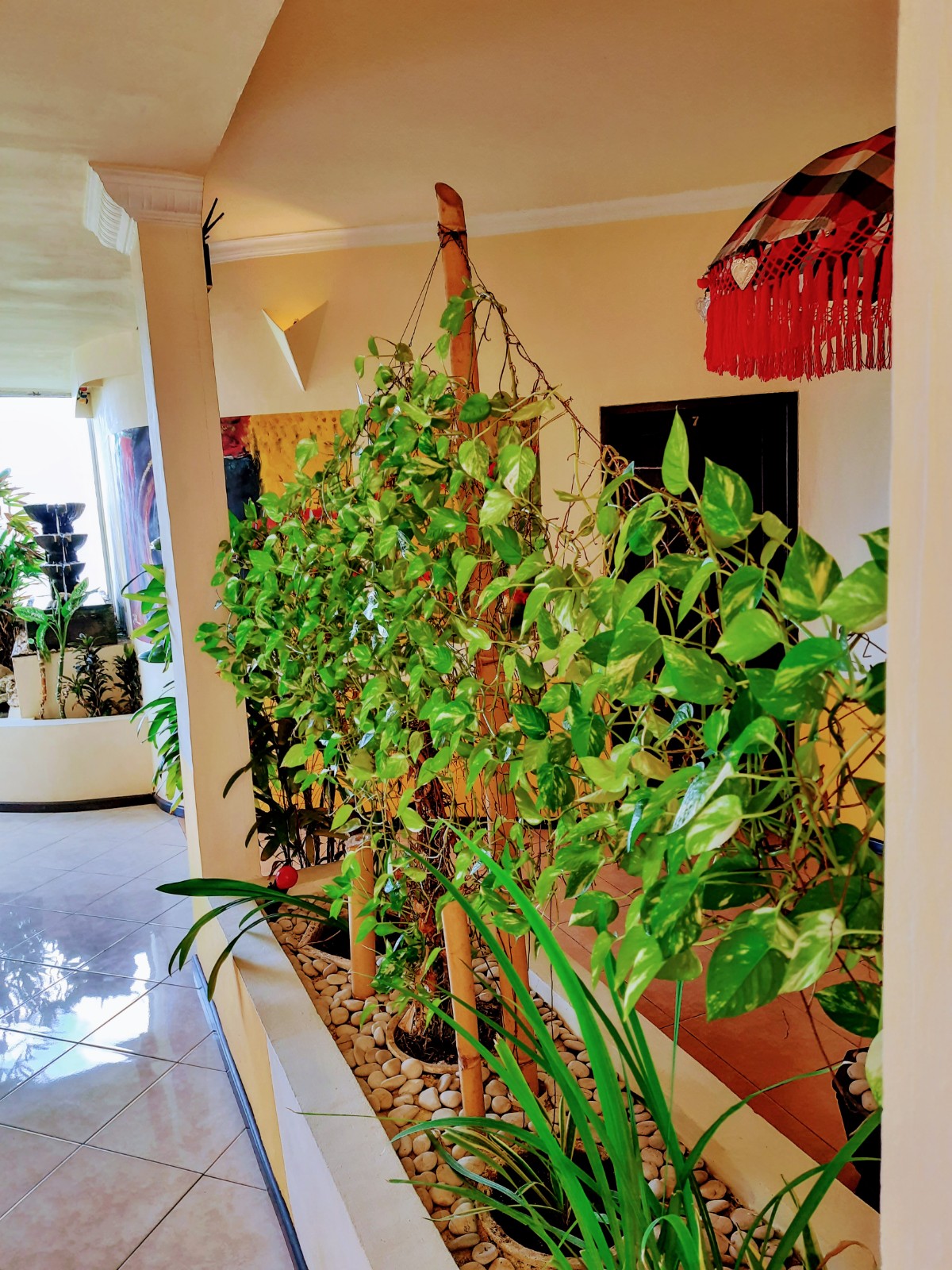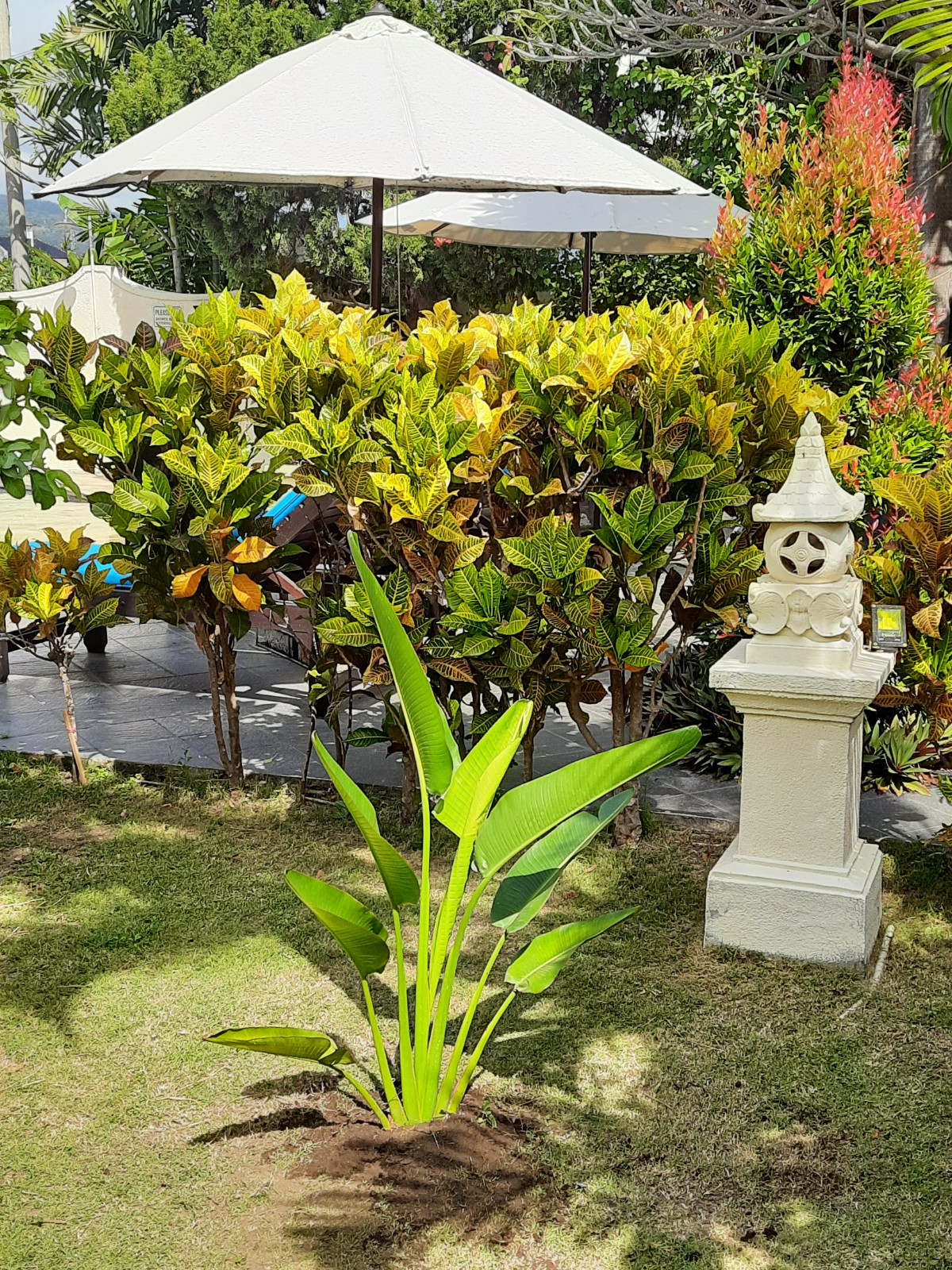 Electricity: 23.000 kwh / All rooms with Air Conditioner units (2018 changed all AC to new one with lower usage)
All lighbulp are changed in the Hotel to Enercy-Safe-and LED Lighbulps/Lightchains.

Staff: currentl 8 (Management and Security and Staff available for take over)

Hotel-Typ: Melati Classification Hotel (by Star: 3-4) -
All legal docs issued (Hotel / Restaurant / Bar Licenses)
Land Certificat : HAK MILIK

All legal Documents we can provide you by request - Please contact us !


Sale price: ON REQUEST (or make us an offer)



---
---

HOTEL for SALE in North BALI
at Lovina Beach
Asking Price: ON REQUEST (or make us an offer)

Hotel Floor Maps:
Groundfloor: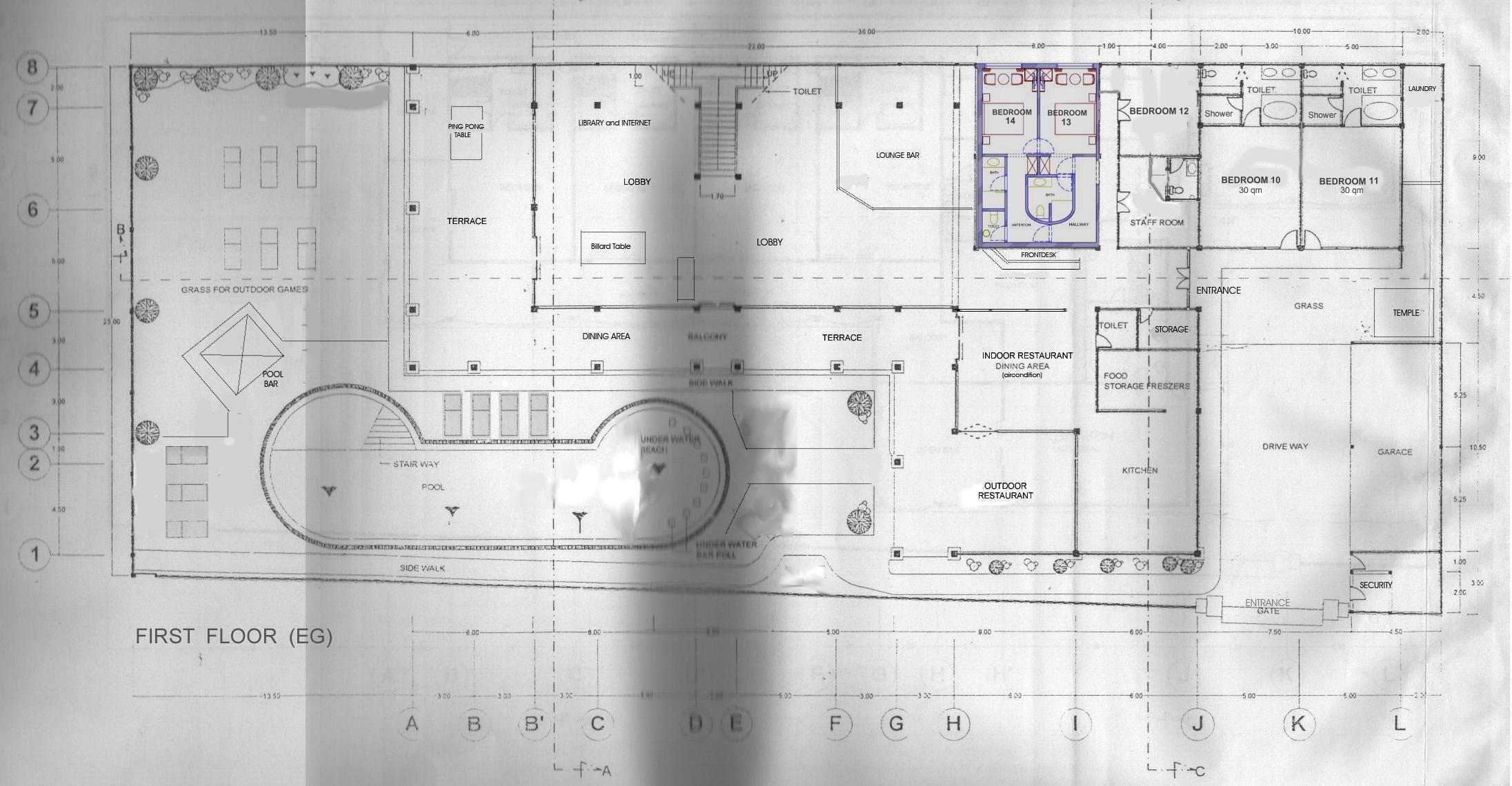 Firstfloor: (upstairs)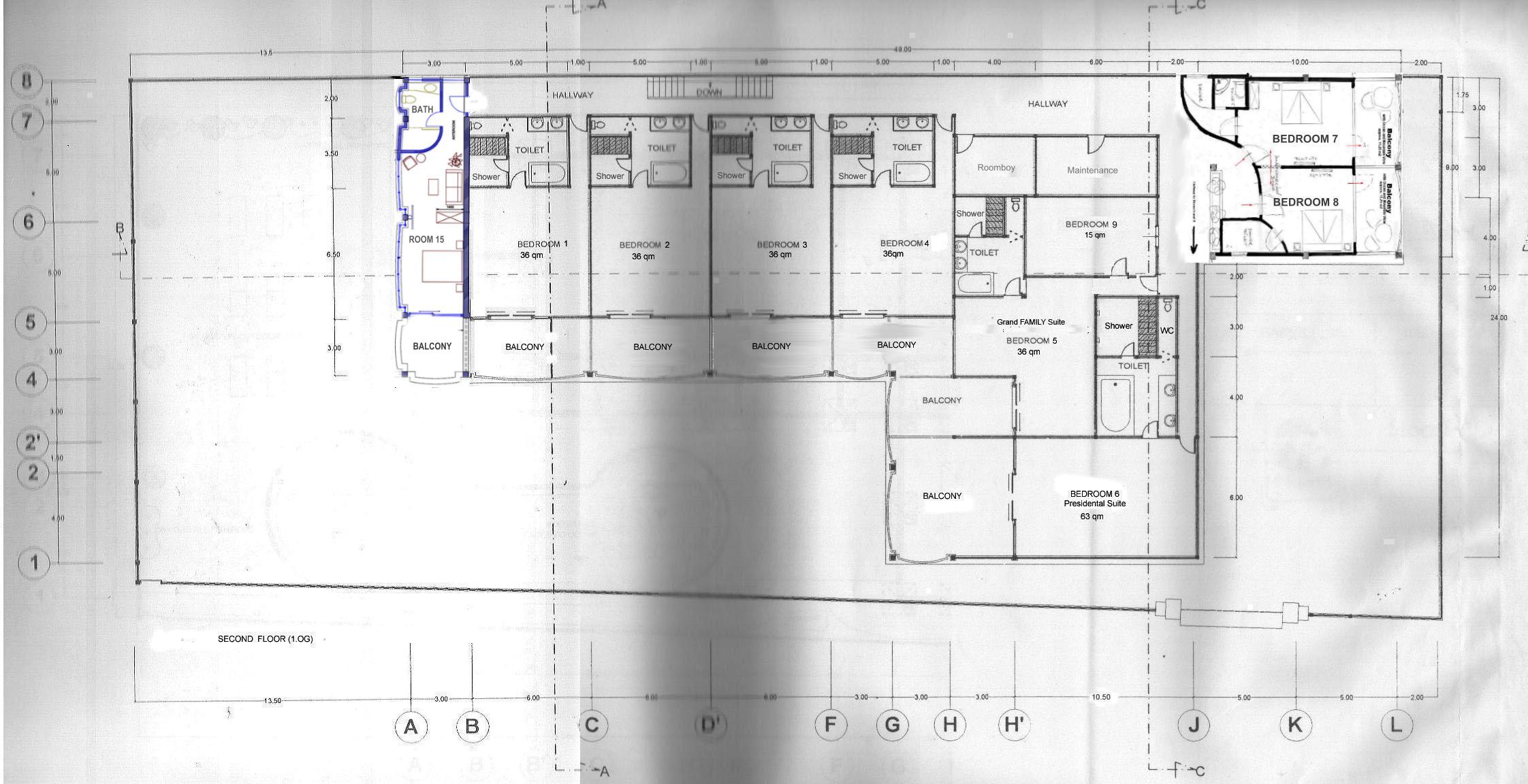 ---
Very well established luxury BOUTIQUE Hotel business in North Bali in popolar Tourism Area at Lovina Beach
for SALE !







Free Visitor&Stat Counter
















END